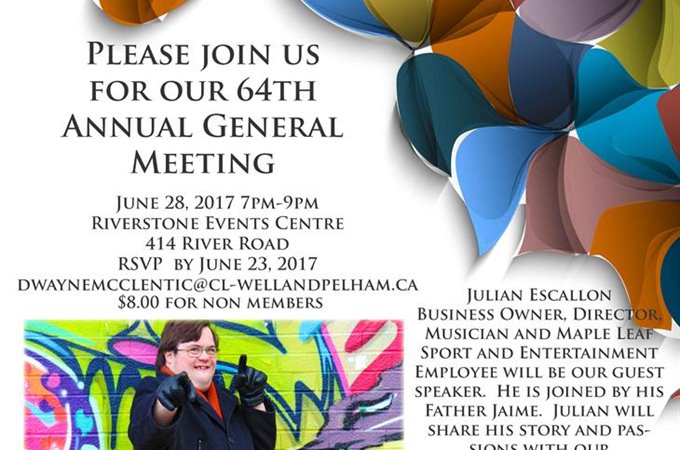 Please join us for our 64th Annual General Meeting
June 28, 2017 7pm-9pm
Riverstone Events Centre 414 River Road
RSVP by June 23, 2017
dwaynemcclentic@cl-wellandpelham.ca
Julian Escallon
Business Owner, Director, Musician and Maple Leaf Sport and Entertainment Employee will be our guest speaker.
He is joined by his Father Jaime. Julian will share his story and passions with our members.
We will be presenting the 2017 Inclusion Award to Scott Bullett owner of BP Sports Park. Scott is being recognized for his Commitment to youth in our community and making space for all people.