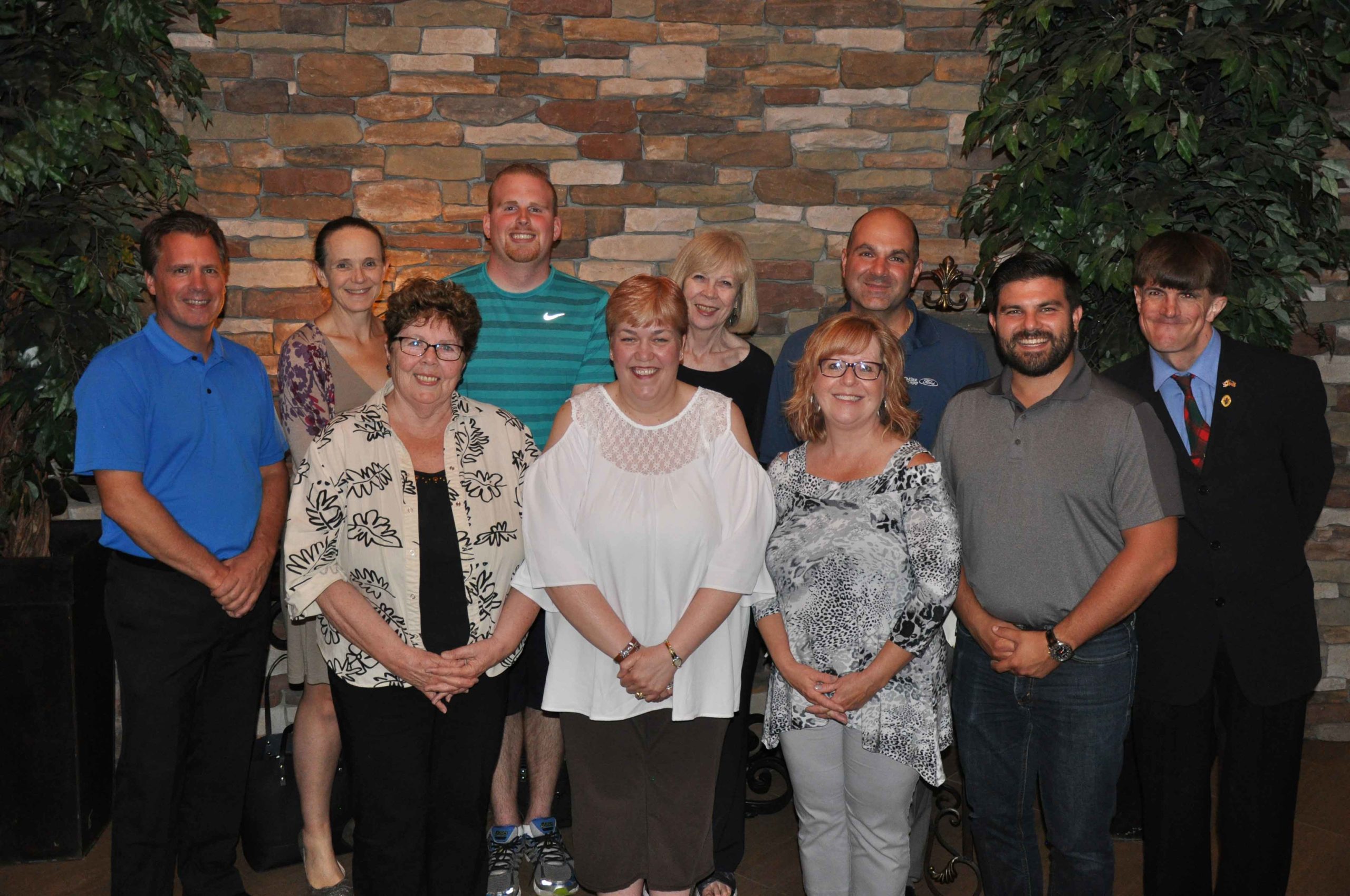 Community Living Welland Pelham's 64th Annual General Meeting was held on June 28, 2017.
We would like to congratulate the 2017/2018 Board of Directors who were installed at the meeting.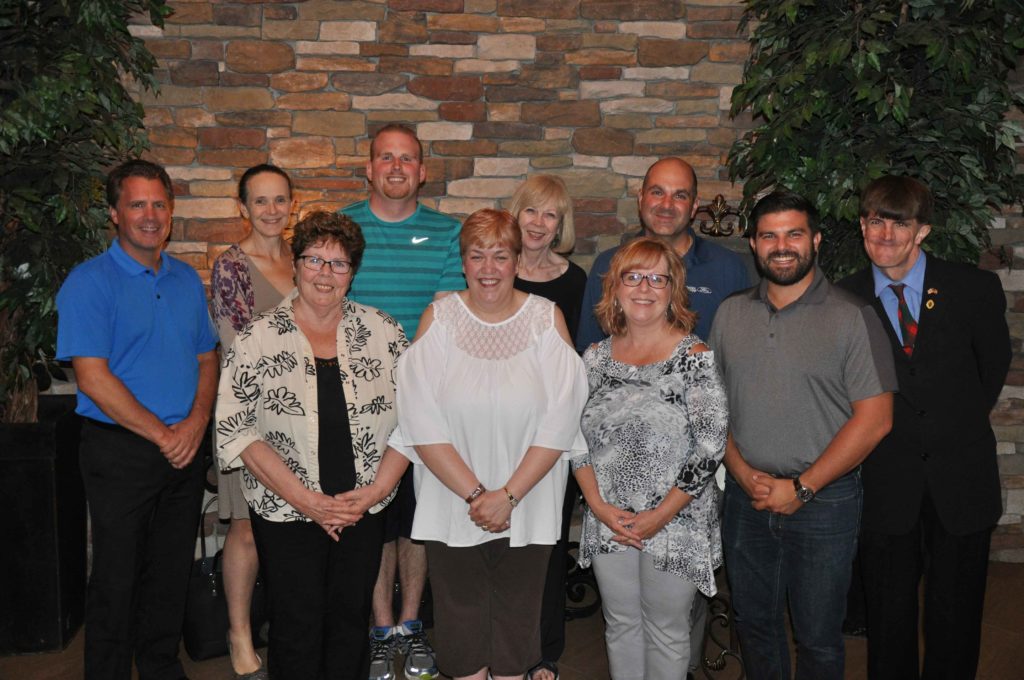 Back Row Left to Right: Mike Gowan, Marion Trent-Katz, Michael Jacques, Maureen Roy, Mike Knapp, David Middleton
Front Row Left to Right: Judith Sullivan, Heather Schneider, Francine Beaudoin, Kyle Boggio
We recognized two board members for there years of dedication to the life and work of Community Living Welland Pelham.  Pam Burke and Christine Keith who retired from the Board of Directors.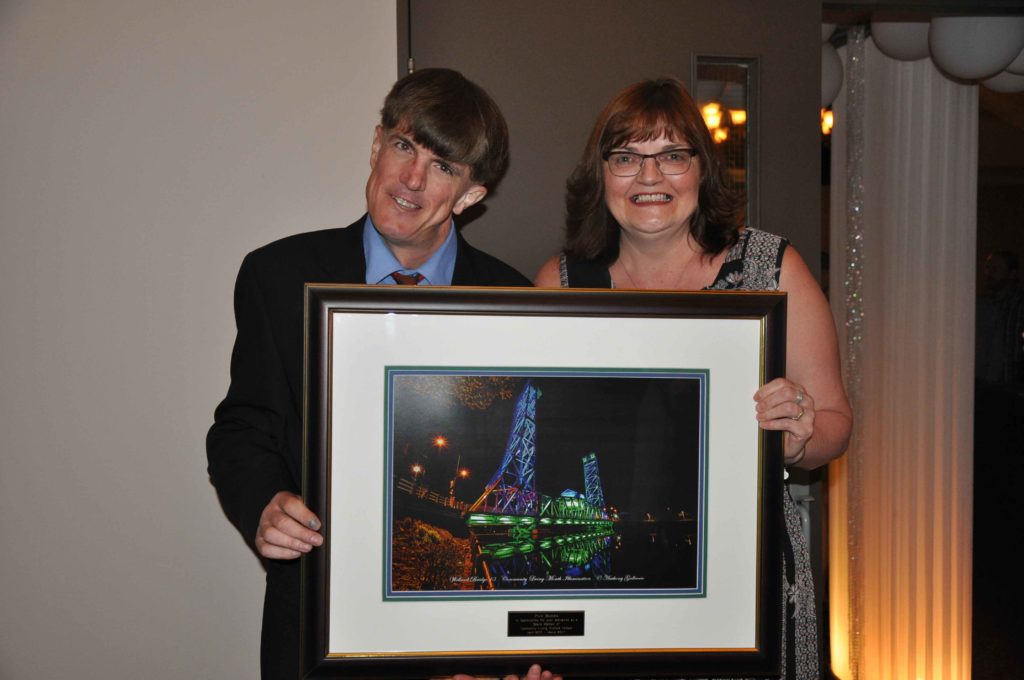 David Middleton, President of the Board of Directors, presenting Pam Burke with a framed print of Welland Bridge 13 illuminated blue and green for Community Living Month.
Scott Bullett was the recipient of the 2017 Inclusion Award for all his work in our community.  Scott naturally provides opportunities for people and just sees people as people.  See the video presentation of his award.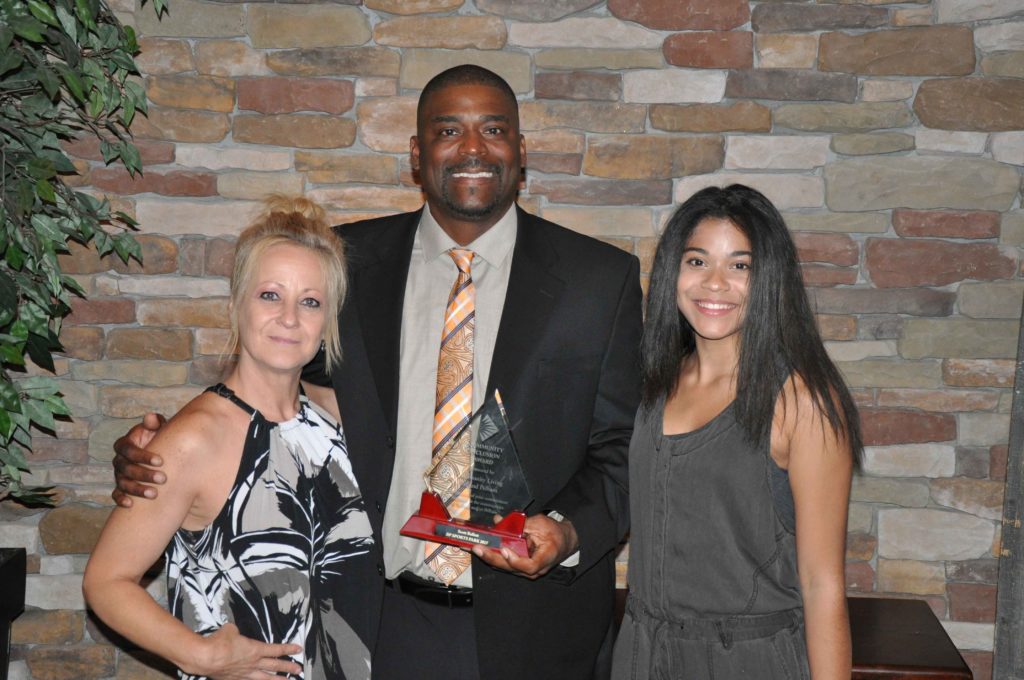 From left to right: Wife Nancy Gauthier Bullett, Scott Bullett, daughter Abby
Julian Escallon and his father Jaime were our presenters.  Julian shared his many passions and Jaime talked about the role that family played in supporting Julian to live a full life.  See Julian's video Man of Many Passions   Visit Julian's website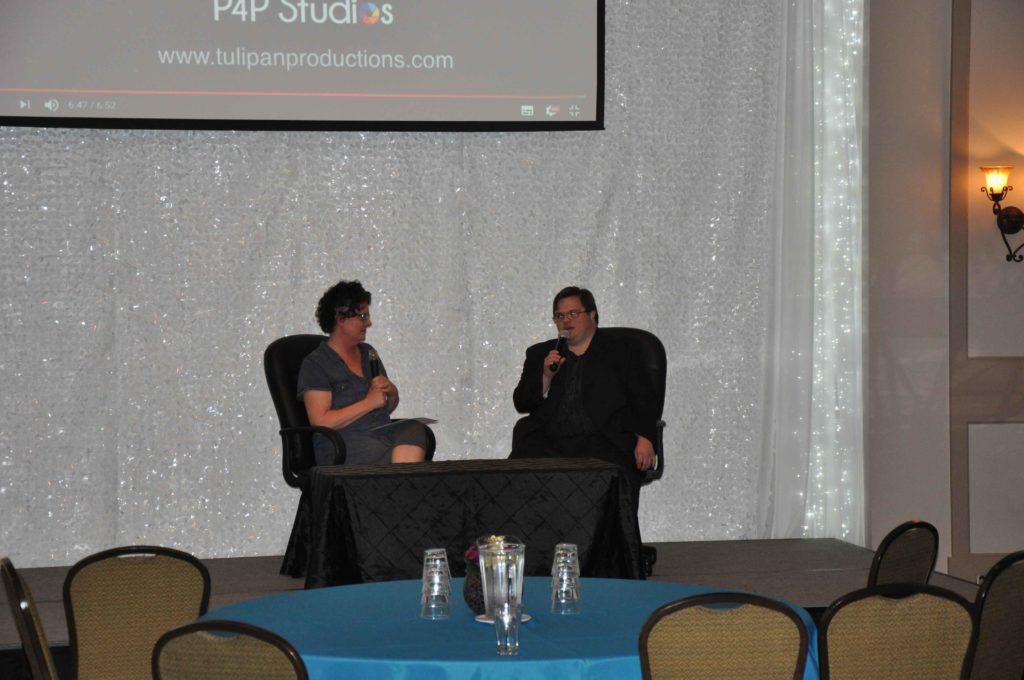 Laurie Frandsen, our host, interviewing Julian.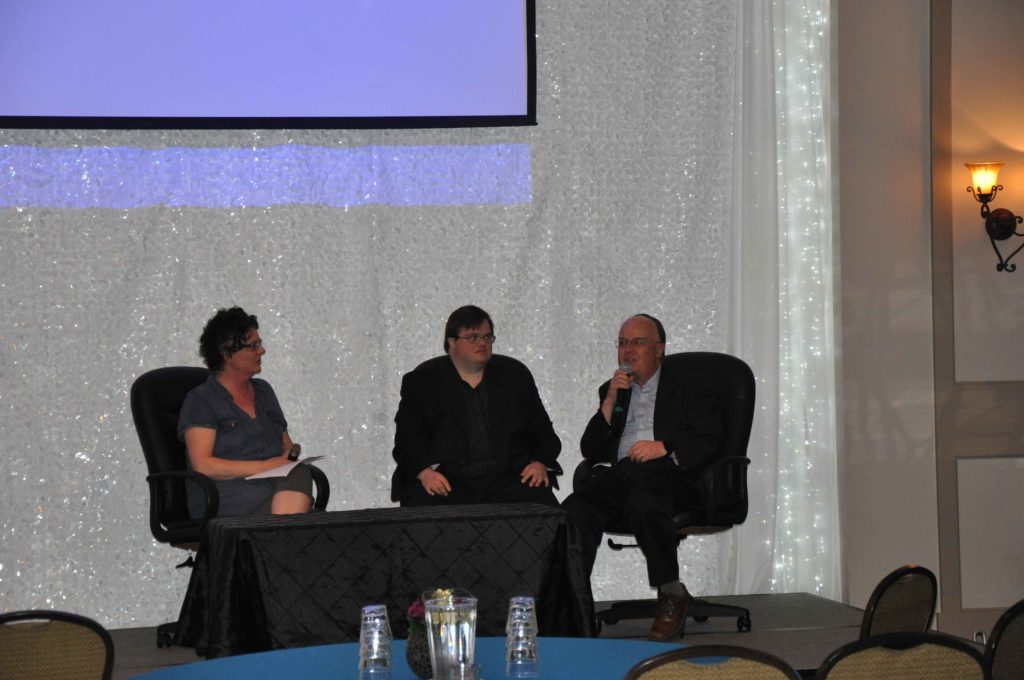 Jaime, sharing his comments about how family and relationship are key in supporting his son and the many things he is involved with.
Thank you to everyone who came out to support our Annual Meeting.