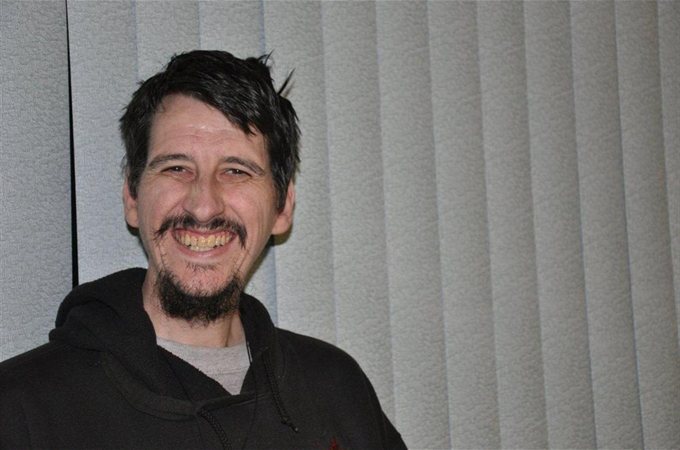 In Memory of Brian Kidd
It has been almost a decade since the tragic events that lead to the loss of Brian.  During the three months Brian was missing, we witnessed the community come together with concern for their fellow friend and citizen –   "Has Brian been found?" , "I really Hope Brian returns safely…" or "Our thoughts are with you…" and "I'm looking for Brian.".
It has been overwhelming how many people knew Brian and not only in the Welland community but in Fort Erie and Port Colborne as well. Many would have a story to share about Brian and these were not merely strangers but people who knew Brian well.
Brian's friends had so many questions. They missed him and wanted him back so they can once again spend time together talking over coffee, or attending their regular People First meetings, and maybe just hanging out while they work on their favorite puzzles together.
From citizens and friends organizing search parties and sharing stories it was clear that Brian was missed. It was apparent that the extent of Brian's connections in our community reached much farther than we ever thought. Brian's funeral service was standing room only.
Tiffany Beverly, is an employee at Community Living Welland Pelham and supported Brian. Tiffany recalls meeting a mother and son at Brian's funeral. They were talking about how they knew Brian. It turns out that Brian and her son would be on the same bus every day. Brian would always make her son laugh, the son looked forward to seeing Brian every day. He really wanted to come to the funeral to pay his respects to the man who made him laugh.
Brian was a tireless self advocate with People First Welland. People First is a national federation made up of self advocates with chapters in many cities including Welland. People First has done enormous work on equal rights for people with disabilities and most recently, in partnership with other organizations, saw the last large institution for persons with an intellectual disability label in Ontario close. Brian was an active member in the Welland Chapter and was newly elected as their Treasurer. At this past People First Ontario Annual Conference, Brian was elected by his peers to represent the members on the People First Ontario board as Member at Large. This was a stepping stone for what we have no doubt would have been a long passionate career advocating for people across this province. At Brian's funeral, Kory Earle ,President of People First Ontario and Vice President of People First Canada, spoke about how Brian will be missed and how valuable his contribution to the board was.
In her eulogy, Debbie Richards, a friend said "The last few days have brought me to a place where I have been wondering why a young man with so much yet to offer in his self-advocacy in causes such as People First had to leave so soon – he had work to do. What I have come to understand is that Brian would have been excited and had that great smile of enthusiasm if he knew how our community came together these last few months. We had community members like neighbours, friends, colleagues, volunteers and police aggressively searching to find him. Is that a sense of what he was working towards? I would have to say yes. Brian would say yes with that gigantic smile, Proudly. If he were sitting here today he would be saying this is what it means. See – Community Matters! In fact he would be proud that his community came together."
We may never know exactly what happened that night. But we do know that out of this tragedy, Brian not only helped us realize what it means to be a part of a Community but he also showed us just how connected he truly was. Brian made us aware of what being included was all about.